PERSONAL LOAN APPLICATION REQUIREMENTS
EXPRESS LOANS FOR EXPRESS NEEDS
Get your cash in as little as 24 hours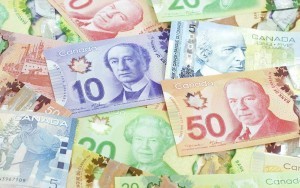 Do same day loans exist? Yes, but you have to be careful.
Who knows what went wrong in your life, but you suddenly find yourself in a situation where you need money and you need it fast. Very fast – as in same day loan kinda fast. The good news is, you can access same-day loans.
There is a caveat to same day loans – you really have to be very careful who you get them from. Not all lenders have your best interests at heart. Chiefly, the sources of borrowed money who you should avoid if you need same day loans are payday loan lenders.
We know how tempting the offer can be. You've likely seen signs around that promise you an amount like $300 for only $20. Until you side up closer to the sign and see that it's only for the first loan. Sure, you'll get a same day loan for only $20, but we can almost guarantee you'll fall into the trap.
What trap is that?
Well, you'll remember how repaying your same day loan was painless when you only had to shell out $20 for interest. But once you've used up that first loan on the cheap, you'll be subjected to the same predatory loans the industry is known for.
When you go back for your next payday loan, they'll offer a larger loan (which you'll find too tempting to take a pass on) and this loan will designed to carry such high interest that you'll be unable to repay the principal plus the interest.
The late penalties will kick in and your same day loan will now become one of the biggest regrets you'll ever come to experience.
Those are the perils of same day loans – quite often the companies offering them do so because they smell desperation and vulnerability and they aren't afraid to pounce on what they see as an easy opportunity.
LoanAway, on the other hand, also offers a form of same day loans. The way it works is that you fill out our online application, which only takes an average of 8 minutes to fill out.
Once the form is completed, one of our loan agents will get in touch with you and start the process of the application and they have been trained to work very fast and get through your information as rapidly as possible.
Unlike conventional banks, LoanAway understands that if you're applying for a same day loan, you're likely in a very precarious position and you don't have time to waste. Also unlike banks, we're more than happy to help you if you have less than stellar credit. Life happens – we get it.
We provide same day approval to hundreds of Canadians each day and depending on who you bank with, your loan will be deposited into your bank account as soon as 24 hours after approval.
Just to keep things accurate – Depending on who you bank with, your same day loan could also take up to 3 business days to arrive, so while you aren't getting the loan on the same day, you are getting it a lot faster than you would with traditional lenders and you will also have repayment terms that are as flexible as 36 months.
We look forward to doing all that we can to help you.
We are committed to provide best customer experience possible. Currently we offer personal term loans in Ontario, Alberta and Newfoundland, but do check back with us soon, as we are working on expanding our reach to other provinces and territories.
Get your loan today
We will notify you of a decision in as little as 30 minutes