PERSONAL LOAN APPLICATION REQUIREMENTS
INSTANT CASH LOANS ANYWHERE IN BC
Poor credit won't work against you
Online Payday Loans Canada – Your Starter Guide
Looking for the best online payday loans Canada has to offer? Keep looking, or actually – just stop. There is no best online payday loan. In fact, there isn't even such thing as a good payday loan. They're all very bad and we'll tell you more about that fact now.
For our example on payday loans, we are going to focus on Toronto.
The online payday loans Canada is turning to in it's time of need are becoming a serious problem. Why it's happening: it's a sequence of events, really. You can be earning a perfectly good salary, but with the high cost of rents/mortgages, food, insurance and all those other common life costs, you might just be a road bump away from not having enough cash in the bank to cover your regular living costs and having to shell out for car repairs.
Happens all the time and as a result, you're seeing a lot of shady players show up to take advantage of the problems Torontonians are facing by preying on those who need a quick loan the most and trapping them in arrangements that see them having to repay inflated interest rates in unreasonably short time.
As for the big banks, they're not very sympathetic to the extremely demanding cost of living so many living in Toronto struggle to keep up with. To them, the economic strife is just an opportunity for them to make money from those who already have money – not the other way around.
This is why many across the country (not just Toronto) are turning to accredited private lenders to help them in a time of need when living pay cheque to pay cheque. Companies like LoanAway offer lower interest rates and more flexible payment schedules than payday loan lenders and provide a far quicker approval process than big banks.
We understand that if your basement floods, your wisdom teeth start breaking through, your dog gets very sick or whatever else, anything that's considered urgent simply cannot wait.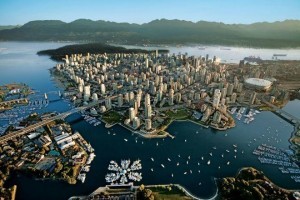 The Real Solution To Online Payday Loans Canada Thinks It Needs: LoanAway
LoanAway is unique among other private lenders in that our agents are actual specialists. They're careerists and we've trained them to rapidly assess your application so that we can approve you fast.
How fast? We're talking as little as minutes depending on how much documentation is required and once approved, your money could be in your account in as little as 24 hours.
As mentioned earlier, we're there for you. We don't want you getting stuck in a trap you can't get out of. That's why we offer payment plans of up to 36 months so that you have all the breathing room you need.
We want to make sure that if you find yourself becoming a part of those who've typed online payday loans Canada into Google and got caught in the trap, you'll come out ahead.
Here's how taking a loan from Loan Away works
Filling out a loan application with LoanAway is very quick and easy. Almost the second you click on the 'submit' button one of our agent will open your application and proceed to call you and get the process started.
You can get as much as $5000 within 24 hours of your application and a flexible plan will be worked out so that you can make payments you can actually afford.
We are committed to provide best customer experience possible. Currently we offer personal term loans in Ontario, Alberta and Newfoundland, but do check back with us soon, as we are working on expanding our reach to other provinces and territories.
Get your loan today
We will notify you of a decision in as little as 30 minutes