PERSONAL LOAN APPLICATION REQUIREMENTS
Dental Loans For Bad credit in Canada
Flexible payments, fixed interest rate
Dental Loans – did you know you can borrow money for immediate access to essential dental care?
One of the greatest aspects of life in Canada is our access to free healthcare, both for minor and major matters. Dental care, however, is not covered by Canada's healthcare plan which can result in some pretty hefty bills coming out of nowhere. Dental loans were designed by private lenders like LoanAway to help you care for one of the most essential parts of your body and to do so rapidly.
Private lenders know that there is no right time for urgent dental care issues to pop-up and created dental loans to cover everything from the replacement of lost teeth, the repair of chipped teeth, oral diseases, wisdom tooth removal, gum surgery and more. No one should have to fret about losing teeth simply because they can't afford to get the help they need.
Even the most responsible person will encounter the need for urgent dental intervention at some point in his or her life and when that unexpected moment comes, it's great to know that you can rely on dental loans to carry you through that time of need and be sure that you can keep your teeth healthy without question.
Unlike banks, LoanAway can approve your dental loan in as little as 8 minutes (if you have all the right documents in place) and you could receive the money in as little as 24 hours, which is perfect for any occurrence, no matter how urgent.
When Insurance Is Not Enough
A sad truth about insurance is that despite the fact that they love receiving your payments each month, insurance companies have a dirty habit of making what you pay them for very hard to get. It's one thing for insurance adjusters to make you jump through dozens of hoops before they finally give you what you paid for, but sometimes, you might find out that the dental work you need is NOT actually covered by your insurance company.
LoanAway took notice of how frequently this happens and created applications for dental loans that will not only be processed within minutes, but when approved, you'll get access to your dental loan within 24 hours. We understand that if there's something wrong with your health or you happen to be in pain, or both, the last thing your health needs is for you to be kept waiting.
Dental loans are not just for surgery or repairs – they can also be used for adjustments. For instance, you can also borrow money to cover the expensive cost of braces.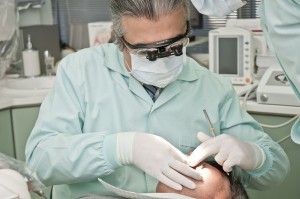 Can you get dental loans from a bank?
Yes and no – it's not impossible to borrow money from your bank to get dental work done, however, like the insurance companies, banks like to take their time with these processes. Imagine – you can feel your wisdom teeth pushing their way through…the pain keeps you up at night, so not only are you aching, you're also frequently tired.
You apply for a loan with your bank…and then you wait, and wait…and wait some more. The entire time, you get more exhausted from the lack of sleep and you've stopped counting how many headaches you've experienced while waiting for your dental loan to get approved. And then it doesn't. You waited all that time and endured all that pain and discomfort only to have your financial institution reject you.
Loan Away is NOT a commercial bank –we are not bound by the strict rules that govern how the banks decides who gets a loan or not. As mentioned, we believe that no one facing important dental care should be stressed out or forced to endure more pain and discomfort than they should and that's why our team of specialists have been trained to quickly assess and approve your loan work as quickly as they can to help you.
Plus, we know that no one actually wants dental problems – they just pop-up and that's why we have very flexible payment terms, allowing you to plan your payments around a budget that you're comfortable with. You have the option of repaying your dental loans over as many as 36 months.
There is no easier way!
All you need to do is complete our online application and wait for our specialist to contact you. And sooner than you think you'll get the money you need to pay for your dental work and the nervous experiences of looking for money will become a thing of the past.
Our service agents will do everything possible so you can get your dental implant loans as soon as possible. Achieve your goals together with Loan Away.
We are committed to provide best customer experience possible. Currently we offer personal term loans in Ontario, Alberta and Newfoundland, but do check back with us soon, as we are working on expanding our reach to other provinces and territories.
Get your loan today
We will notify you of a decision in as little as 30 minutes