NEED A NO CREDIT CHECK LOAN? GET CASH IN 4 EASY STEPS
NO CREDIT CHECK LOANS CANADA: APPLICATION REQUIREMENTS
5000 LOAN NO CREDIT CHECK FOR PEOPLE WITH BAD CREDIT
Flexible Terms And Affordable Payments
Need a 5000 Loan No Credit Check with a trusted loan company? You found the right lenders!
Many hard-working Canadians with damaged credit history sometimes find themselves in a cash crunch and may need up to a 5000 loan no credit check to get out of a sticky situation.   They may find themselves needing to do urgent car repairs, appliance repairs, paying for moving costs, emergency travel.  Often, such urgent expenses cannot be delayed until the next paycheck, pay raise, bonus, or other financial relief that sometimes never materializes. If the car must be fixed now for you to have transportation or if you have to move next month because your current place has gotten too expensive, or a family emergency means you have to catch a plane to another province, you need cash in your hands today.
Emergencies usually mean spending money on top of normal living expenses. For many Canadians, this places them in a catch-22 situation. They have to pay their normal essential bills, but on top of that, if they don't take care of emergencies like fixing a bad transmission for example, they cannot get to work. Faced with such a situation, Canadians with high credit scores often turn to credit cards or bank loans to see them through, but what if you don't have those options?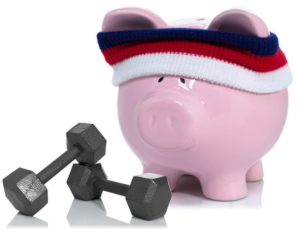 In an up and down economy, many people experience financial difficulties that negatively affect their credit. As living expenses continually increase, it is inevitable that some consumers' budgets will be squeezed too tightly and will need an outside help in the form of a loan. Unfortunately for people with bad credit, the result is banks turn them away when they need a loan as a bridge to get past a cash crunch.
Bad Credit Loans Canada Guaranteed Approval Up to $5000
Our company specializes in helping Canadians that the banks turn away, with $1000 to $5000 loans. You can borrow any amount you need up to $5000.  For example, if you only need a 3000 loan for emergency use, our company can help you. We can offer you 3000 loan no credit check or any other amount within $5000 even if you cannot get approved for a loan by the banks.
**Below are the ranges of bad credit loans we offer in Canada with guaranteed approval:
– Option 1: $5000 loan paid over 36 months or less
– Option 2: $4000 loan paid over 36 months or less
– Option 3: $3000 loan paid over 36 months or less
– Option 4: $2000 loan paid over 36 months or less
– Option 5: $1000 loan paid over 36 months or less
– Option 6: Exact amount of $500 loan, $1500 loan, $2,500 loan, $3,500 loan, $4,500 loan
**in this context loans with guaranteed approval means you will be approved for a loan if you meet our extremely low lending criteria.  We are interested in your ability to pay the loan, not in your credit history.
We are a highly rated private lender with a history of helping families through difficult times with loans that offer them flexible repayment terms that fit comfortably into their budgets.
No Credit Check Installment Loan Instead of Payday Loan
When you are in need of a quick cash, you may want to go for a payday loan.  A payday loan often charges much higher interest rate and requires repayment on the next payday but can be quick. If the customer cannot manage repayment by the next payday, then the loan must be rolled over, which means more fees are applied. 5000 Loan No Credit Check, under this loan structure, borrowers often must continually roll overpayments and may end up paying more in interest and fees. This can stretch their budgets even further and make paying off the loan extremely difficult.
An installment loan is very different.  The loan is granted over a longer period and payable by installments.  A 5000 no credit check loan from us, for example, can be paid over 36 months or less. This is much better for the borrower. Repayment is not expected by the borrower's next payday. Instead, we create a monthly payment schedule with consistent payments the borrower can afford. The interest rates are very competitive and the borrower does not need to worry about additional fees for rolling over the loan.
This provides the borrowers with consistency and security. They always know their payment amount and can plan their budgets accordingly. This allows Canadian families to get the cash they need without having to worry about ballooning fees.
5000 Loan No Credit Check Required: Who should apply for them?
If you are experiencing a cash crunch and need funds to get through a difficult period and you have a bad credit history, a no credit check 5000 loan may be for you. A 5000 loan no credit means that when being considered for such amount, any past bad credit is will not be held against you. If you have had delinquencies, defaults, foreclosure, past bankruptcy, or other factors on your credit report that preclude you from a bank loan, then a no credit check loan is the right choice.  One thing to bear in mind is that no credit check does not mean no identity check.  In the process of checking your identity, we will have access to your credit information, but the decision to grant the loan is based more upon whether or not you can pay back the loan.
Qualification standards for our 1000 loan to 5000 loan with no credit check, is based on the ability to repay, not credit score. Credit scores reflect only credit history, not the present. Many people have poor credit scores because of situations in the past that were beyond their control. They may have been laid off, been trapped by a massive expense, or seen a massive rise in their property taxes, utility bills, or childcare expenses. Unfortunately, the credit scoring system takes none of that into account.
Credit scores are just numbers based on formulas that are not always correct. Oftentimes, people with no ability to repay have great credit scores and can qualify for a bank loan with no questions asked. At the same time, clients of Loan Away many have enough income to afford to repay a loan they need are denied because of something in the past. This system is not fair to hard-working Canadians whose credit has been damaged but have the income needed to qualify for a loan.
By taking credit score out of the equation, we are free to look at other, more important factors regarding the applicant's ability to repay the loan, and this means that you can get the money you need today!
5000 Loan No Credit Check and No Co-signer
In addition to providing the help, Canadian families need during a cash crunch, no credit check loans provide a stress-free application process. Applicants can rest assured that their credit scores and black marks on their credit history will not prevent them from getting the funds they need to cover pressing expenses. 5000 Loan No Credit Check is the process is simple and getting started online is no problem and no co-signer is required.
Once you take out a no credit check loan, you have the opportunity to improve your credit score by making on-time payments. This helps Canadian families who have weathered difficult financial times to get their credit back on track. One frustration many people with low credit scores feel is that they cannot get approved for the credit they need to rebuild their credit histories. A loan through our company allows you to build good, recent history, which then outweighs bad credit from the past.
When considering whether to apply for a no credit check installment loan, always consider the consequences of not having the cash in hand that you currently need. More often than not, the costs associated with not having the cash are much higher than the interest on the installment loan. When facing late fees, penalties, increased interest rates, or overdraft fees, an installment loan almost always makes more sense than getting socked with exorbitant fees from payday loans. The installment loan also prevents more bad credit from being created on your record. Preventing expensive catastrophes such as lapsed auto insurance policies, car repossessions, evictions, late taxes, and other issues that can cost you thousands of dollars in fees and penalties, plus enormous inconvenience, always makes sense.
Our company prides itself on providing a low stress, practical solutions for Canadians who need a 5000 loan today!
We are committed to provide best customer experience possible. Currently we offer personal term loans in Ontario, Alberta and Newfoundland, but do check back with us soon, as we are working on expanding our reach to other provinces and territories.
Get your loan today
We will notify you of a decision in as little as 30 minutes