GET A SMALL LOAN IN 4 EASY STEPS
SMALL LOANS APPLICATION REQUIREMENTS
SMALL LOAN – BIG RELIEF
Loans designed to work for you, not against you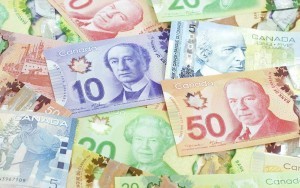 Small Loans That Work for You
Looking for small loans? Taking out a small personal loan shouldn't have to come at a high cost, and you also shouldn't have to rely on risky lenders for guaranteed approval. While there's a big demand for small loans between $1,000 – $5,000, loan applicants are too often left with no credible or affordable choices.
A bad or risky loan like payday loans could put you even further behind on your financial goals, so it's important to find companies that offer small loans that work for you by putting funds into your bank account not breaking it in the process. As an alternative lender, Loan Away is able to cater to those who might otherwise slip through the cracks at bigger banks and lending institutions. Our streamlined system helps keep rates competitive for all types of small or personal loans. The right small loan can bring big relief, so find out how our loans can start working for you.
Small Loans Online: Less Hassle, More Convenience
We're fully in the digital age, so it doesn't make a lot of sense to waste time and effort filling out redundant or confusing paperwork in person, especially for personal loans for smaller amounts. While a small loan at the right time can have a big effect on your situation, you don't need to devote a large amount of time to an inconvenient application process just to get a loan. Traditional loan applications are also slower to execute, and can take days (or sometimes even weeks) before you hear back. Applying online for small loans saves you time and hassle by allowing you to secure the loans quickly, without leaving the comfort of your home—and the response time for online application is even faster than you might think.
Loan Away has a conveniently short turnaround time that could get you approval in as little as 30 minutes after your initial application, with funds automatically sent to your bank account as early as the next business day. We have loan agents working 7 days a week to maximize our timeliness, giving you the best chance to receive a swift reply. With a brief application process and an optimized response system, getting a small loan online has never been easier or more convenient.
Because Loan Away is an exclusively online lender, we understand the full importance of confidentiality. Cybersecurity is increasingly a top priority in today's world, and Loan Away works tirelessly to protect the security of your personal information, utilizing up-to-date physical and digital safeguards to ensure your sensitive info and documents are kept safe and private. Data encryption adds a further layer of protection, working to create a secure online loan experience.
Bad Credit Personal Loans in Canada
When it comes to small loan approval, we don't believe that bad credit should be the end of the conversation. We work creatively and efficiently to approve as many loans as we can, and we can guarantee that your personal loan is just as important to us if you have less-than-perfect credit. Loan Away approves the majority of bad credit small loan applications, and with our fast online lending process, we're about as close as you can get to instant bad credit loan approvals. Don't allow past experiences or assumptions about bad credit to hold you back—we don't rule you out for having low credit, and you shouldn't either.
Small loans with bad credit can start off at $1,000, and you can quickly work your way up to higher amounts by establishing a consistent payment history. Our flexible terms include repayment plans between 6 to 36 months, with no penalty for early repayment. This approach allows trust to build between the lender and the borrower in two ways:
1. You know you won't be locked into harmful rates or terms that might continue to hurt your credit. Many predatory loans have annualized rates of 400-500%, which can cause the dreaded payday loan cycle where you must continue to take out new loans to pay off your old ones. It's extremely difficult to break a bad-credit spiral once you're in this pattern, which is why a good payment plan is critical to establishing trust.
2. You won't be penalized for paying off your loan early. Why should you be punished for forming good habits? We don't believe you should be penalized for trying to make a positive change in your finances, and that's why all our loans are open and can be paid off at any time.
Loan Away is a non-institutional (non-bank) lender, and as a private lender company that specializes in small personal loans, we cultivate a relationship with our borrowers in a way that large, corporate lenders simply cannot match. You're not just a face to us, and you're not just a credit score—good credit or bad, we have options for you, so let Loan Away become your go-to Canadian small loan lender.
For Small Loans, the Opportunities are Endless
Your small loan could be used for any one of a wide variety of purposes, so don't limit yourself when it comes to your loan goals. Think beyond the benefits of covering a one-time, expensive bill or other unplanned cost; a small personal loan could also help you close out a high-interest-rate line of credit that's costing you more than it should. It's not uncommon for credit cards to run at or above a 20% interest rate, and there are even more costly lines of credit that could be eating up your resources each month. As a solution, it's worthwhile to consider taking out a small loan to quickly close out pricey credit costs in favor of a much more manageable loan—and gaining a little extra financial freedom isn't the only way to use your small loan effectively.
Personal loans are sometimes automatically associated with negative life events, but a small loan is actually a great way to realize your goals or explore new opportunities. A personal loan could help you take your dream vacation, or allow you to redecorate your home. At Loan Away, we recognize the potential that a personal loan can unlock, and we can't wait to help you unlock your personal loan opportunities.
We are committed to provide best customer experience possible. Currently we offer personal term loans in Ontario, Alberta and British Columbia, but do check back with us soon, as we are working on expanding our reach to other provinces and territories.
Get your loan today
We will notify you of a decision in as little as 30 minutes